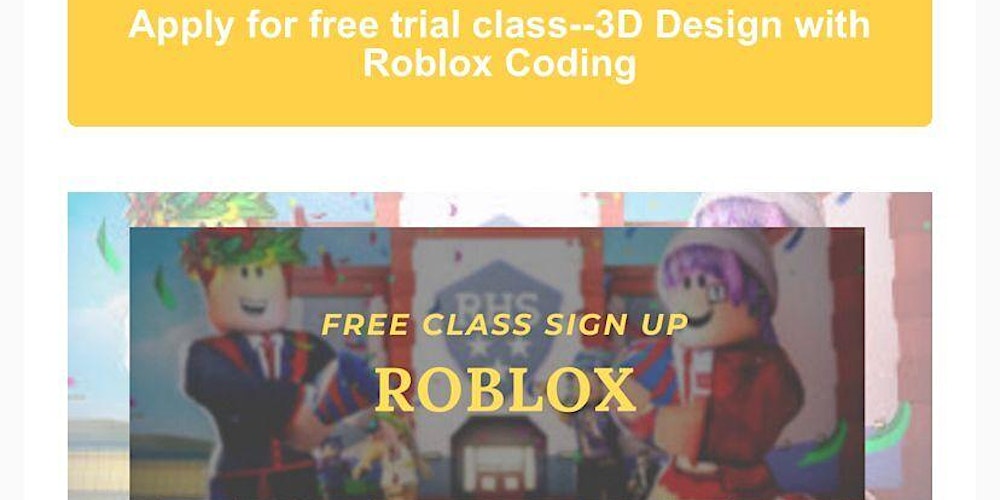 Meep City? Piggy? Driving Simulator? Want to make a Game in Roblox but don't know how? This course will equip you with game design and coding skills in Roblox Studio! Use coding to make players take damage when they get attacked or fall, create beautiful maps, play music — the possibilities are endless! Let your imagination run wild!
Roblox is an online game platform and game creation system that allows users to program games and play games created by other users. How to incentive younger kids to real use this platform to do some exploration with creativity? Let's see from here www.baycodingclub.com, welcome to our online class.
After you register this class, Baycodingclub will send the free video recording of 3D Design with Roblox Coding Trial Class to you in 5 weekdays.