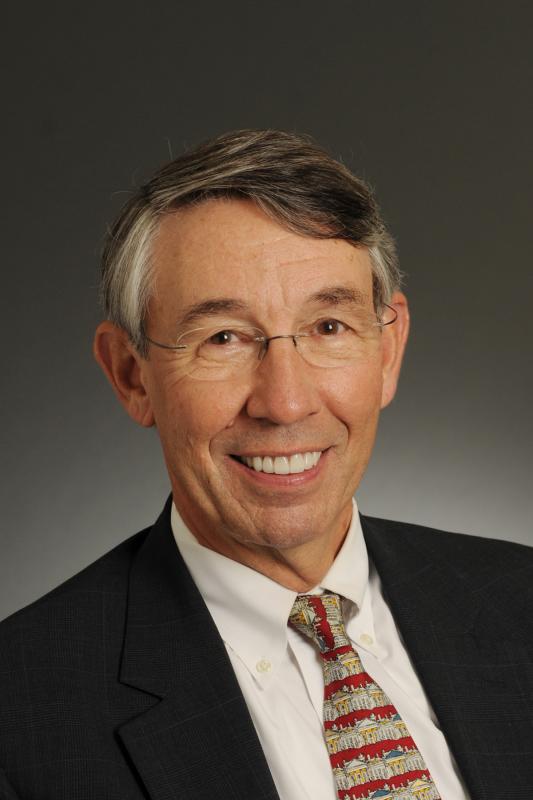 On Monday, Oct. 5 from 10 to 11:15a.m., join Stephen S. Fuller, Ph.D., for his lecture on the outlook for the U.S. and Maine economies in 2021. This Zoom lecture is sponsored by Coastal Senior College and free and open to the public with preregistration required.
To pre-register, type this exact URL into your internet browser address bar: https://maine.zoom.us/meeting/register/tJcsfuCqrTgrGtclnQj7qqlRXIkOrA0QwwIo In response, you will receive via email the Zoom link that will admit you to the talk. All you need to do is click on the link and follow the directions.
Even under normal conditions, the economy is a mystery to most people. Still, most of us try to follow its performance as it may impact our investments, our retirement plans, and the job market, as well as to have an inkling of what to expect in the future. To do this, we typically rely on data reported by the media, usually in sound bites, and generally without any supporting analysis or interpretation. To strengthen your understanding of the economy's performance there are easily available indicators that you can follow that are current, released monthly, and free.
This presentation will identify some of the most common indicators and help you understand what they mean and how to read them over their recent trends. Some of the indicators to be discussed are: the leading and coincident indicators, the Institute for Supply Management's manufacturing and non-manufacturing indices, employment and unemployment, initial claims for unemployment insurance, consumer confidence indices, consumer prices, interest rates, and GDP.
Following this presentation there will be time reserved for Q&A.
Fuller is University Professor Emeritus of Policy and Government, founding director of the The Stephen S. Fuller Institute for Research on the Washington Region's Economic Future at the The Schar School of Policy and Government at George Mason University. Fuller's current research involves tracking the diversification of the Washington region's economy with the addition of major investments such as Amazon's HQ2 in Arlington, Virginia.
Fuller served on the Virginia Governor's Joint Advisory Board of Economists under Governors Northam, McAuliff, Kaine, Warner, Allen and Wilder. He lived seasonally in Georgetown, Maine starting in 2012 after keeping his sailboat at Robinhood Marine Center since 1987, and became a full time Maine resident in December 2019.