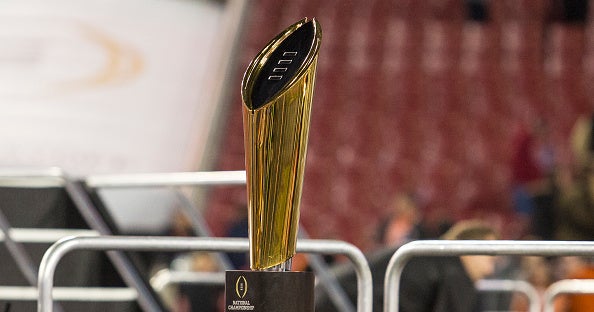 This past weekend served the first wind of college football in October, and a wild slate unfolded. Major shakeups took place Sunday in the top-25 rankings, but what about the College Football Playoff picture?
ESPN's playoff predictor provides the idea. Using the Football Power Index FPI, ESPN crunches out weekly percentages for teams to make the CFB Playoff, its national championship game and win it all.
All Football Bowl Subdivision conferences are included for consideration. After Week 5, here is how ESPN's playoff predictor broke things down.