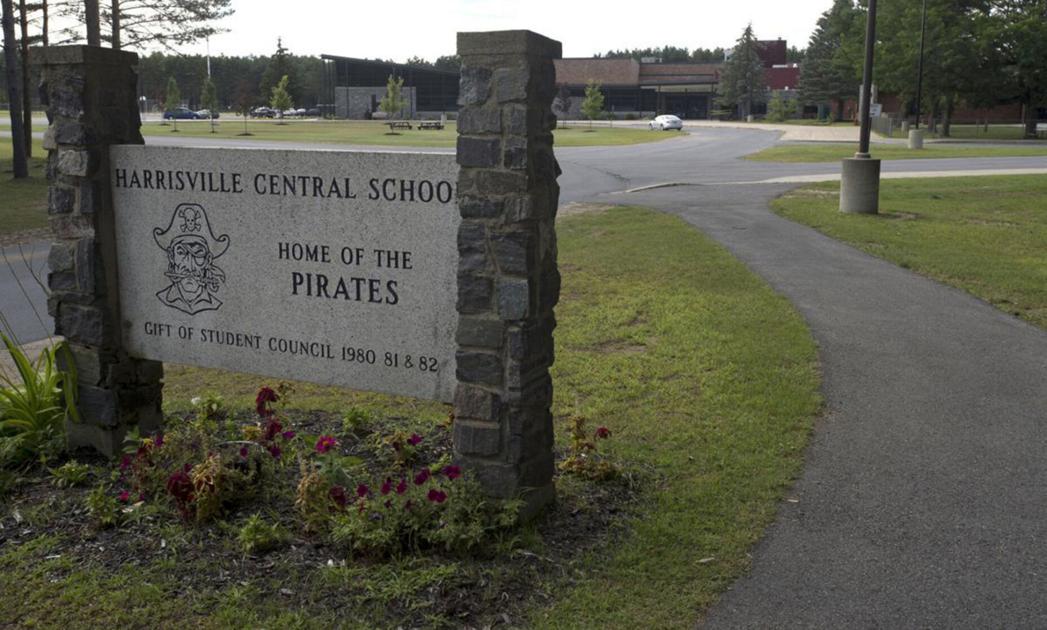 HARRISVILLE — High school students at Harrisville Central School will add a day to their in-person learning starting Oct. 19. In addition, the school is rethinking the way it utilizes online resources.
Opening in September, the school used a hybrid learning plan blending in-class with online learning based on an alternating schedule.
During an online community meeting Wednesday, superintendent of schools Robert Finster said that the reopening of the school had gone well, noting that there have been no positive cases of COVID-19. He told those on the call that staff "fogs the building nightly" and buses are sanitized after each route.
"We have two dedicated ladies who wipe down hard surfaces continually all day," he added, noting these precautions contributed to the low rate of sickness.
He also noted that he learned during a meeting of fellow school superintendents that not all schools were taking all of these measures.
"Parents are being very responsible keeping their kids home if they are sick," the superintendent said.
The school has made accommodations to allow for more students in the building for the additional day.
The schedule for pre-kindergarten through eighth-grade students will remain the same, however high schoolers will be learning from home only on Wednesdays.
Mr. Finster said allowing students to "Zoom" into classroom instruction from home has become problematic.
"Teachers are struggling with the amount of instruction time," he said, noting they were talking about limiting Zooming but not doing away with virtual learning entirely.
High school principal Eric Luther explained students sign in late or have computer problems which stop instruction.
Harrisville High School English teacher, Sheryl Tuttle-Lamb, said she has had to give instruction three or four times as students join in during a Zoom session. She noted the teachers have been given little professional development training on virtual instruction.
The principal said there are 250 classes failed at the five-week marking period and that the students still must be prepared for state tests and regents.
"The teachers are trying to accommodate students but it is not working," Mr. Luther said. "We want teachers to be able to teach."
Anne Ruberti, a Harrisville High School English teacher, suggested using a virtual only staff or have one period a day for virtual learning.
Mr. Finster said they did not have the staff for the first suggestion and expressed concerns about cuts in state aid funding.
Mr. Luther said he would look into the second suggestion.
Christine Brassard, a parent who identified herself as a nursing instructor at Jefferson Community College, said allowing remote learning was better preparing students for college.
"If you take away Zoom, they won't know how to deal with virtual learning. You are giving them skill they need at the collegiate level. It holds them accountable for their education."
One viewer asked what virtual learning would be like without Zoom and another questioned if the morning interaction with the teacher would still occur.
"The teachers will still do morning meetings," Mr. Luther said. "Zoom will not go away completely. We will still utilize Google Classroom. There are a lot of ways to do lessons."
Throughout the meeting, discrepancies in advice from the St. Lawrence and Lewis counties Public Health Departments were noted as well as different policies and interpretations by individual school districts and BOCES.
Mr. Finster said masks were required to be worn whenever a student is away from their desk. It was suggested by some to make mask wearing mandated at all times; however others said due to asthma and other health issues that would not work for their child.
Mr. Finster noted all comments would be taken into consideration as they adjust the school's plan.
"We are doing everything we can to keep people safe and to keep school open," said the superintendent.