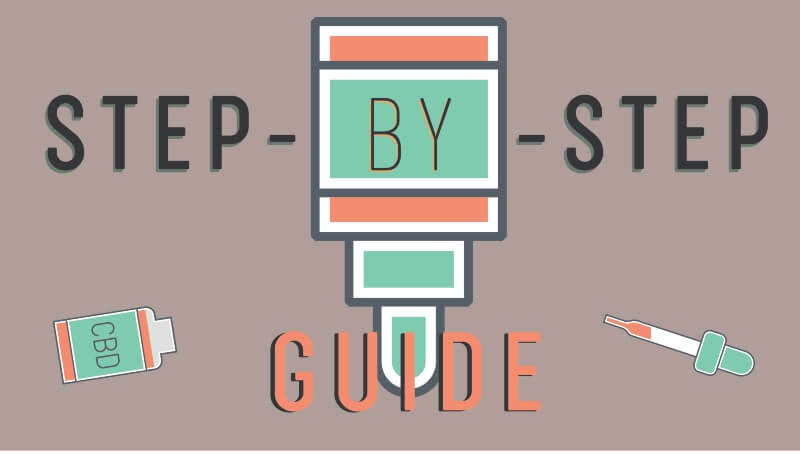 A home remedy kit comes handy in an emergency situation. If you want to make a home remedy kit using natural products, CBD oil is the best. As you know CBD comes with various health benefits and can help manage various conditions. It is the best way of enhancing health and wellness.
Besides, making your own CBD products is easy and straightforward. Once you have the necessary tools and ingredients, then you're ready to go.
Here is a step by step guide on how to make CBD products to add in your home remedy kit.
1. CBD Oil
Ingredients:
60-100 g of CBD flower (raw or decarboxylated)
1 cup of essential oils
¼ ounces of herbs such as chamomile and calendula
Equipment:
A grinder
Double boiler or crock-pot
Strainer/ cheesecloth
Glass jars
Instructions:
If you are using raw CBD flowers, the first procedure is to decarboxylate them to activate the CBD. Start by grinding the flowers into smaller pieces then spread them on the baking tray lined with parchment paper.
Heat the oven to 240 degrees and bake the flowers for an hour. Once they turn greenish and golden brown, take it out and allow it to cool for 15 minutes.
Now, grind all the herbs, add the decarbed oil, and stir well.
In case you are using the crock-pot, put the mixture in a container, add the essential oils, and infuse for at least 12 hours under low heat.
For the double boiler, let it simmer over boiling water for up to three or four hours.
Strain the material using the cheesecloth and squeeze out all the oil.
Pour your oil in a clean glass jar and place it in a cold and dark place.
2. CBD Salve
Ingredients:
½ cup of CBD oil
5 drops of olive, coconut, or sunflower oil
2-3 tablespoons of beeswax or soy wax
Equipment:
Grinder
Double boiler
Strainer
Jars
Steps:
Mix the beeswax and the oil in a jar.
Fill the double boiler with water, then heat to boil.
Now place the jar containing the mixture at the boiler's top and let it simmer until the wax melts.
Add CBD oil to the mixture and simmer over low heat as you stir. Be careful not to overheat.
Remove the jar from the heat and let it cool for a while.
Once it's cold, you can add your preferred essential oils and stir.
Drain the salve into the storage container fitted with a tight lid and let it cool before you can store it.
3. CBD Cream
Ingredients:
½ cup of CBD oil
2-3 tablespoon of baking soda
2-3 tablespoon of shea butter
2-3 tablespoon of beeswax
15 drops of essential oils (Tea tree, lavender, peppermint)
2-3 tablespoon of vinegar
Equipment:
Grinder
Strainer
Double boiler
Glass jars
Steps:
Put the CBD oil, beeswax, and shea butter in a container.
Using the double boiler, heat the mixture over low heat as you stir until it all melts.
Now remove the container from the heat then add all the essential oils and vinegar. Mix well and allow it to cool to form the cream.
After that, pour it into a storage jar with a fitting lid and store in a cool, dry place.
4. CBD Tincture
Ingredients:
100g CBD flowers (raw or decarboxylated)
A cup of food-grade alcohol content or glycerin
Equipment:
Grinder
Crockpot or double boiler
Cheesecloth
Baking tray
Parchment paper
Jars/ containers with lids
Steps:
Alcohol tincture:
Put the decarbed or raw CBD flower in a jar and fill it with alcohol.
Cover the jar with a tight-fitting lid and keep it in a cool dark place for six weeks to allow infusion.
Strain the solution through the cheesecloth to separate the tincture from the flower.
Pour the solution in a jar, cover it, and safely store it.
Glycerin tincture:
In a jar of glycerin, add the CBD flower and stir.
Put a piece of cloth at the bottom of the crock-pot then fill it with warm water.
Now place the jar with glycerin and CBD flower mixture in the crock-pot and cover it with a lid.
Keep it warm for 24 hours as you occasionally shake to disperse the ingredients.
After 24 hours, remove the jar and let it cool for an hour.
Using the cheesecloth, strain out the herbs and squeeze out the remaining liquid.
Pour the tincture in a clean jar, label it, then store.
5. CBD Balm
Ingredients:
½ cup of CBD oil
2-3 tablespoons of beeswax
A tablespoon of shea butter
6 drops of Essential oils (eucalyptus and camphor)
A tablespoon of menthol crystals for absorption and effectiveness
Equipment:
A grinder
Double boiler
Cheesecloth
Jars or containers
Steps:
Using the double boiler, heat the CBD oil until its warm
Add the beeswax, menthol crystals, and shea butter and stir until it all dissolves.
Remove from the heat and allow it cool to room temperature.
Add the essential oils and stir to mix them well
Now pour the solution into a jar, cover it, and store.
Conclusion
Like you've seen making your own CBD home remedy kit is pretty easy. You just need to get high-quality ingredients and follow the above procedures. However, anything you intend to use for your health should be made under guidance from an expert. Experience and safe production processes are critical for high-quality end products.
The Vault Cannabis Seed Store
Why not head on over to The Vault Cannabis Seeds Store and pick up some cannabis seeds now, whilst taking advantage of the discount codes VAULT15 for 15% of your order total and don't forget to check out our discount cannabis seeds page for all the latest offers, promos and competitions!

Make sure you never miss another Vault promo and sign up for our newsletter at https://www.cannabis-seeds-store.co.uk/the-vault-newsletter
Remember: It is illegal to germinate cannabis seeds in many countries including the UK. It is our duty to inform you of this fact and to urge you to obey all of your local laws to the letter. The Vault only ever sells or sends out seeds for souvenir, collection or novelty purposes.