"This session will take students beyond the traditional classroom and allow them to gain real-world insight from two key professionals — including an on-air talent — from the worldwide leader in sports broadcasting. How has the pandemic impacted programming? What does the future hold? What kind of careers are available? It will be an information-packed event."

Tom McMillan, co-director of the Center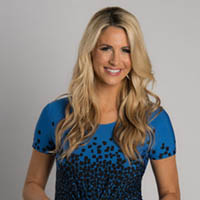 Laura Rutledge
Point Park University's Pittsburgh Center for Sports Media and Marketing virtually presents ESPN: The Changing Landscape of TV Sports, Thursday, Oct. 29, at 11:20 a.m.
Laura Rutledge, host and reporter, ESPN/SEC Network, and Sean Hanrahan, senior vice president, marketing and consumer engagement, ESPN, will offer their perspectives on emerging trends in the industry and their visions for the future.
"This is an exceptional opportunity for Point Park students to hear from two ESPN professionals about the changing landscape of sports television," said alumnus Tom McMillan, co-director of the Center and vice president, communications, for the Pittsburgh Penguins.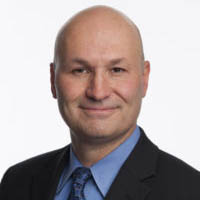 Sean Hanrahan
"It's a session that will take students beyond the traditional classroom and allow them to gain real-world insight from two key professionals — including an on-air talent — from the worldwide leader in sports broadcasting. How has the pandemic impacted programming? What does the future hold? What kind of careers are available? It will be an information-packed event," McMillan added.
Earlier this semester, students heard first-hand (virtually) from Pittsburgh Penguins communication pros and local media experts about covering sports media during a pandemic.
"The Center connects Point Park University students with current industry leaders who significantly engage on trending topics to complement their classroom instructions," said Mike Fetchko, co-director of the Center and president of ISM-USA. "It is the Center's privilege to help provide this partnership to Point Park University and its tremendous students."
A Q&A with Rutledge and Hanrahan will follow the session .
Join us
Register online to receive the Zoom session link.
More About:
broadcast reporting, Rowland School of Business, School of Communication, Center for Sports Media and Marketing, journalism, marketing and sales