Having A Weed Party? Here Are 8 Great Party Snack Ideas!
We can't quite say 'Tis the Season yet- but if you're having a weed party? Here are 8 great party snack ideas!
Let's clear the air a little before we start. You do not need to wait until Thanksgiving or Christmas to have a pot-party! Carpe Diem, so they say!
Having a weed party is the MOST fun you'll ever have and instead of the 'traditional' parties with boring little canapes and those proverbial veggie platters, you'll have edible treats that everyone will feel great about.
What Are The Best Weed Recipes?
This depends totally on your style and vibe.
Are you going for the ganja-gusto and creating a bud bash that will be talked about for years to come?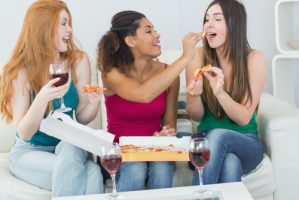 Or are you thinking of hosting a nice little casual edibles snack buffet that will work great for your friends?
Weed Recipe Checklist: 10 Questions to Ask Yourself
Answer yes to as many of the below checklist items to help you narrow down what kind of edibles you want to make for your party!
Are you planning on hosting a cannabis-themed dinner party? Y/N
Are you planning on having a bud-themed casual buffet? Y/N
Will you be baking edible desserts only? Y/N
Will you be serving hot-'pot'- dishes only? Y/N
Will you be serving cold marijuana dishes only? Y/N
Will you be serving a combo of hot and cold weed edible dishes? Y/N
Is this is a sit-down more formal-style party? Y/N
Is this is a relaxed/comfy kind of party? Y/N
Will you be serving cannabis cocktails? Y/N
Will you be baking or cooking?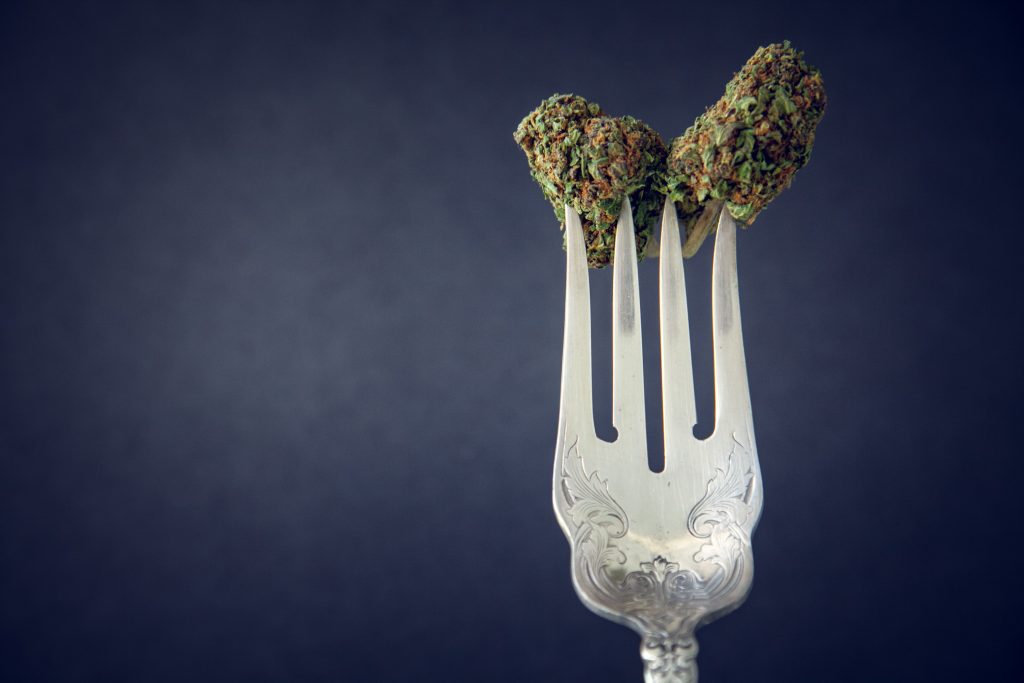 Now that you have it narrowed down, you can move onto the next set of questions designed to help you laser focus on preparation for your party!
How Do I Plan For A Weed Party?
Preparation is key – especially when it comes to a weed party.
So the question you have to ask yourself is if you're having a weed party? What are the five great snacks you're going to make.
Follow this checklist below to help you prepare in advance, to have the best weed party possible.
Use your checklist above, print off this article, and tick off or highlight your choices. It's kind of old-school, yes – but nothing will be worse than a poorly planned and unprepared party!
Do you have Cannabutter prepared (if needed in your recipes)? Y/N
Do you have Cannabis Oil ready? (if needed in your recipes) Y/N
Will you be using Cannabis Sugar or Cannabis Milk at all? Y/N
Do you have the weed you want to use in your recipes? Y/N
What strains of weed are you going to use with your recipes? (this is a fill in the blank)
Do you have a proper grinder? Y/N
Do you have all of your cooking utensils and a cutting board? Y/N
Have you decarbed your cannabis? Y/N
Have you picked out your weed recipes?
Are you ready to have a great weed party!? Y/N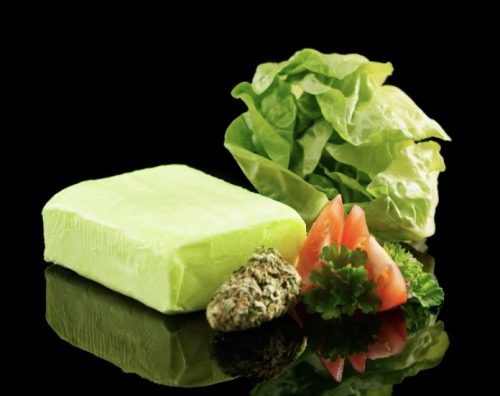 Now it's time to create with Cannabis and turn into a bonafide Cannabis Chef!
We've selected 8 great weed edible recipes that are a variety of baked dishes, cold and hot, sweet, savoury and beverages as well as cocktails too!
Whenever you're hosting a Cannabis party with edibles, be sure to remember that edibles usually take longer to 'kick in', and guests need to be aware of the doses in each dish.
A helpful tip is to serve up some non-THC dishes to balance everything out, and enjoy responsibly.
Having A Weed Party? Here Are 8 Great Party Snacks!
1. Cannabis Carrot Cake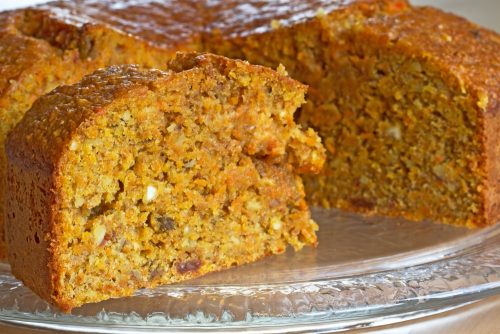 Calories: 200kcal
THC: 172mg per cake
1

cup

Cannabis Milk

3

Eggs

1 1/2

cup

Sugar

2

cups

All Purpose Flour Also 2 Teaspoon Baking Soda

2

cups

Shredded Carrots

1

cup

Flaked Coconut

1

cup

Chopped Walnuts Also 1 Can Crushed Pineapple with juice

1

cup

Raisins

2

Teaspoon

Vanilla Extract

2

Teaspoon

Ground Cinnamon

1/4

Teaspoon

Salt
Preheat oven to 350 degrees F (175 degrees C). Grease and flour an 8×12 inch pan.

In a medium bowl, sift together flour, baking soda, salt and cinnamon. Set aside.

In a large bowl, combine eggs,Cannabis Milk, oil, sugar and vanilla. Mix well. Add flour mixture and mix well.

In a medium bowl, combine shredded carrots, coconut, walnuts, pineapple and raisins.

Using a large wooden spoon or a very heavy whisk, add carrot mixture to batter and fold in well.

Pour into prepared 8×12 inch pan, and bake at 350 degrees F (175 degrees C) for 1 hour. Check with toothpick.

Allow to cool for at least 20 minutes before serving.

Serve the Cannabis Carrot Cake
Calories: 200kcal | Fat: 20g
2. Salted Caramel & Cannabis Chocolates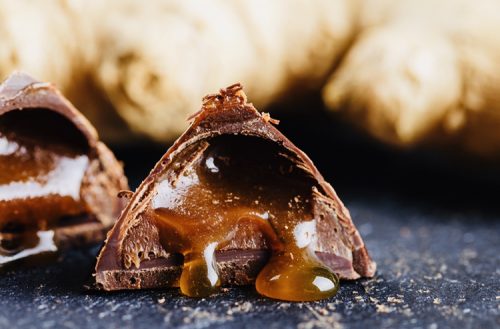 Using the double boiler method, place half the chocolate and all the cannabis butter and melt it together.

When the chocolate reached 45C. Take it off the heat.

Slowly add the rest of the chocolate and continue to let it melt untill chocolate is 32C.

Pour the chocolate in your chocolate mould untill completely filled. Now, pour out all chocolate back in your bowl. This will create a hollow shell.

By now, their should be a nice thin layer of chocolate that completelt coveres the mould.

Put your mould in the fridge and let it set untill harden.

Take your premade or bought caramel sauce.

Take the chocolate mould out of the fridge and fill the mould with caramel sauce.

Remelt the chocolate in the same steps you did at the beginning. And completely cover the moulds with chocolate.

Let harden in the fridge for 15-30 minutes.

Take chocolates out of the mould and enjoy your cannabis chocolates.
3. Creamy Guacamole With Weed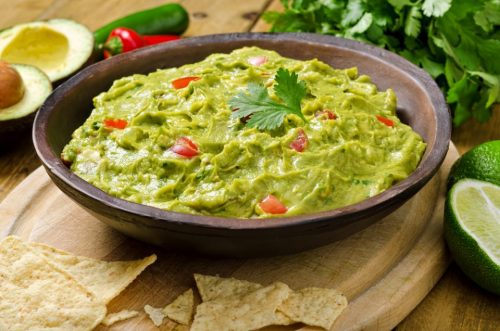 Calories: 200kcal
THC: 43 – 86mg per whole batch
1

Tablespoon

Cannabis Oil

2

Avocado's, Peeled And Pitted

1

cup

Chopped Tomatoes

1/4

cup

Chopped Onion

1/4

cup

Chopped Cilantro

2

Tablespoons

Lemon Juice

1

Jalapeno Pepper, Seeded, Minced (Optional)

Salt And ground Black Pepper To Taste
Mash avocados in a bowl until creamy.

Mix tomatoes, Cannabis oil, onion, cilantro, lemon juice, and jalapeno pepper into mashed avocado until well combined season – with salt and black pepper.

Serve the Cannabis Guacamole
Calories: 200kcal | Fat: 20g
4. Cannabis Caesar Salad
Calories: 200kcal
THC: 64 – 128mg for whole salad
1

1/2

Tablespoon Cannabis Oil

6

Cloves

Garlic minced

3/4

Cup

Mayonnaise

6

Tablespoons

Grated Parmesan cheese

1

Teaspoon

Dijon Mustard

1

Teaspoon

Worcestershire sauce

Also

1

Tablespoon Lemon Juice

1/4

Cup

Olive Oil

4

Cups

Bread Cubed

1

Head

Romaine Lettuce, Chopped

Salt

and

Pepper To Taste
Mince 3 cloves of garlic, and combine in a small bowl with mayonnaise, anchovies, 2 tablespoons of the Parmesan cheese, Worcestershire sauce, mustard, and lemon juice.

Add cannabis oil to the dressing.

Season to taste with salt and black pepper. Refrigerate until ready to use.

Heat oil in a large skillet over medium heat. Cut the remaining 3 cloves of garlic into quarters, and add to hot oil. Cook and stir until brown, and then remove garlic from pan. Add bread cubes to the hot oil. Cook, turning frequently, until lightly browned. Remove bread cubes from oil, and season with salt and pepper.

Place lettuce in a large bowl. Toss with dressing, remaining Parmesan cheese, and seasoned bread cubes.

Serve the Cannabis Caesar Salad
Calories: 200kcal | Fat: 20g
5. Montreal & Marijuana Steak-Spice Rub For Steak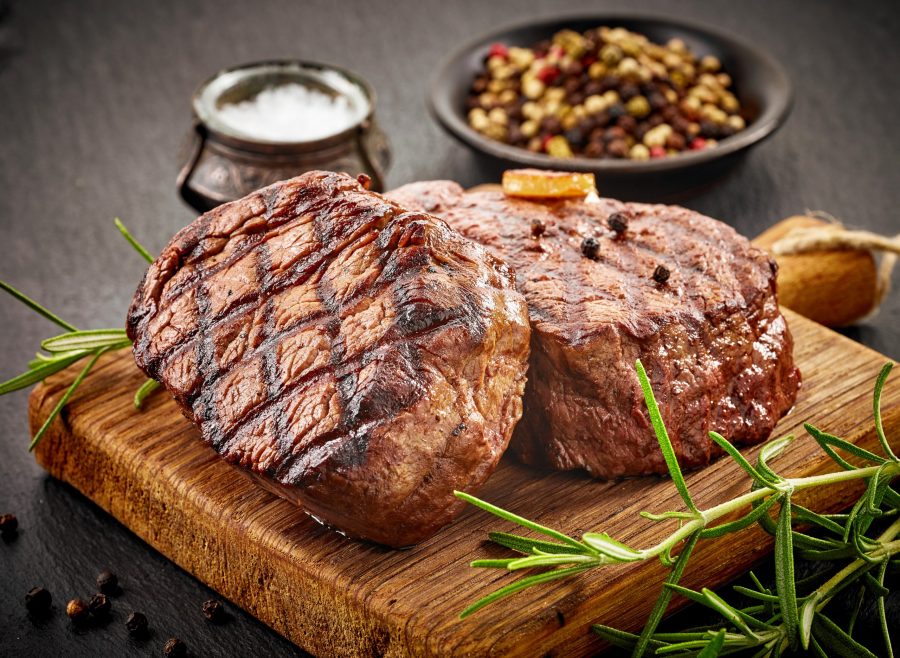 Servings: 4 people
Author: Steph Van De Ven
BBQ

Bowls

Whisk

BBQ Brush

BBQ utensils ( tongs, flippers, etc )

Plate for the steak after they are BBQ'd
1

tbsp

Freshly Ground Black Pepper

1

tbsp

Himalayan Salt

2

tbsp

Smoked Paprika

1

tbsp

Freshly pressed garlic

1

tbsp

Onion Powder

1

tbsp

Cayenne Pepper

1

tbsp

Corriander

1

tbsp

Dill Seeds

2

tbsp

Cannabutter

Save until the end!

4

cuts

Steak of your choice
Place all ingredients in a large bowl

Whisk everything up EXCEPT your cannabutter, until it's mixed together properly

Place your choice cut of steak into the bowl and rub the mixture around and leave overnight or for at least 45 minutes prior to BBQ'ing

Once ready to BBQ, place the steak on the grill and cook to your liking!

When your steak is done, let it rest on a plate for a few minutes and then cover the top of your meat with cannabutter or dip your steak into it (or both!)
6. Cannabis Chicken 'Pot' Pie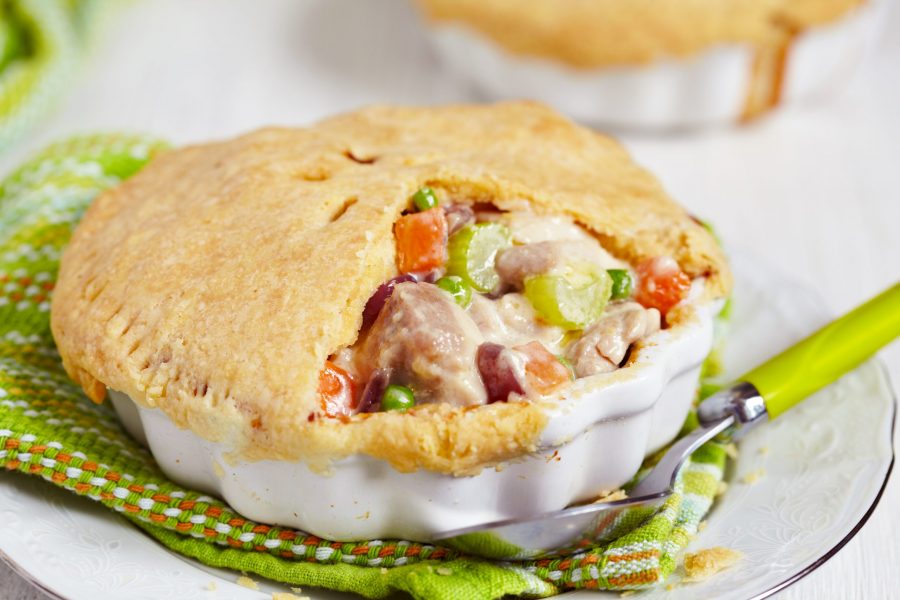 Servings: 4 people
Author: Steph Van De Ven
Cost: 25
1

pound

boneless skinless chicken breasts

1

cup

carrots

sliced up small

1

cup

peas

1/2

cup

celery

chopped in small pieces

1

gram

weed

Make sure you decarboxylate it first. A nice strain with citrus terpenes would go well with this dish!

1/3

cup

butter ( regular butter)

1/3

cup

onion

diced

1/3

cup

all-purpose flour

1/4

tsp

pepper

1/2

tsp

salt

1/4

tsp

celery seed

1 3/4

cup

chicken stock

1/3

cup

Cannabutter

use this at the end to baste your pie! YUM!

2/3

cup

milk

whole milk preferably

2

X 9 inch

pie crusts
Dice up your chicken into small cubes, set aside.

On the stove, in your saucepan, throw in all the veggies EXCEPT the onion. Add in your chicken. Cover with water, bring to a boil for 15 minutes. Remove from heat, strain and set aside.

In a frying pan on medium heat, place onion and butter together and cook until the onions are soft and see-through. Add in flour, salt, pepper, celery seed.

Add in broth and milk – let it thicken. Once thick, remove from heat.

Combine your frying pan mixture with your sauce pan mixture. Stir it up.

Grab your glass pie dish, line with parchment paper and place your bottom crust on the bottom. Spoon in your hot mixture and then place the top crust on top, sealing in the edges with a fork or pinching them with your finger. Get creative! Be sure you poke holes with a fork all around the pie's middle so it can breathe and steam.

** You could use access pie crust to create a marijuana leaf in the middle of your pie for fun too! **

Cook in the oven for about 30 minutes – or until the pie crust is nice and golden-brown.

Remember that delicious Cannabutter you made? Now you can brush it on top of the pie and let it sink inside for the best part!

Let cool slightly, cut up and serve! Gobble it down and maye there will be seconds!
7. CBD Cocktail Mixers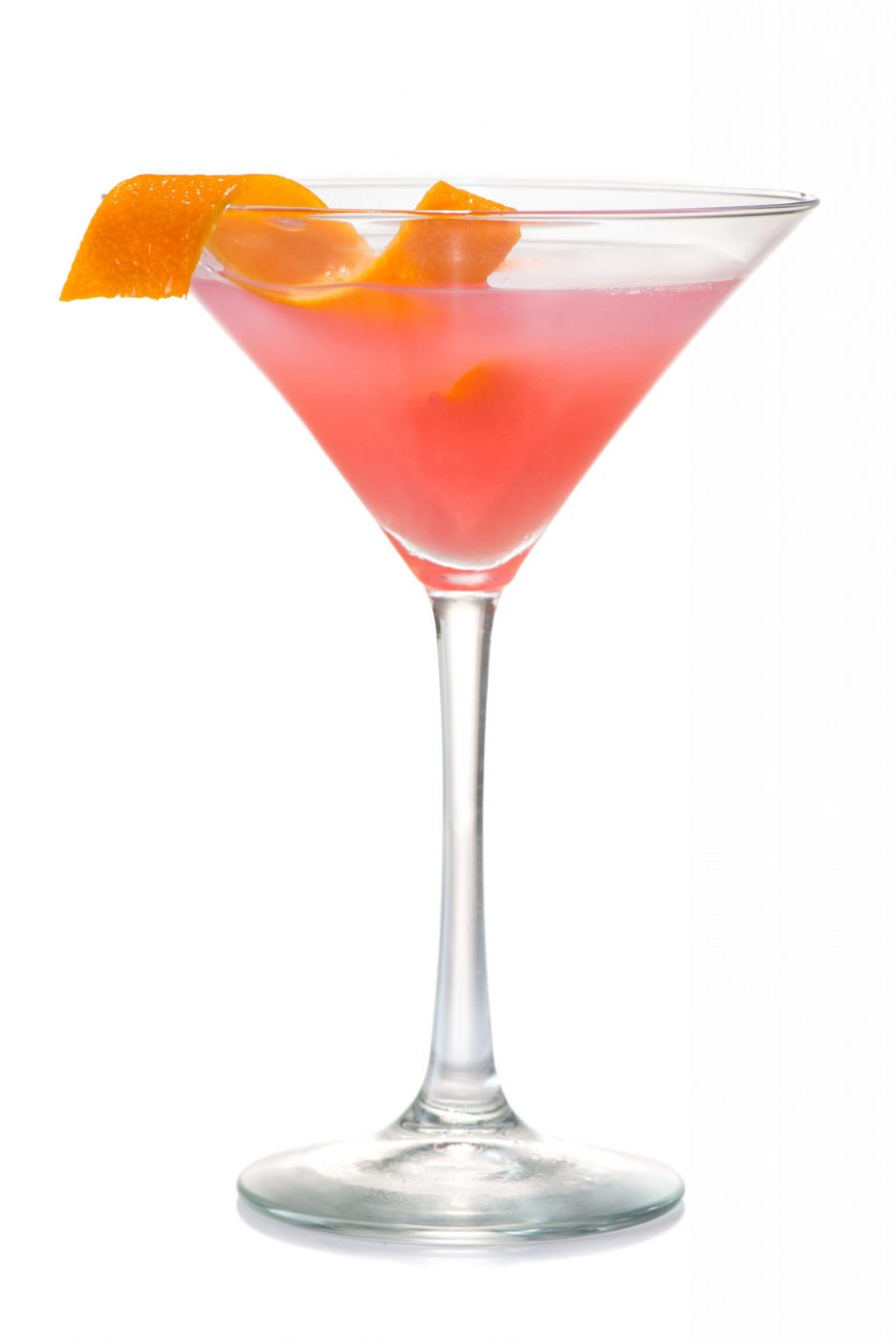 Servings: 2 people
Author: Steph Van De Ven
Cost: 25
1

bottle

CBD Cocktail Mixer

COSMOPOLITAN

4

ounces

Vodka

Entirely your choice. You can omit the alcohol and it will still taste great.

1

cup

ice

1/2

cup

cranberry juice

organic if possible

1/3

cup

frozen cranberries

Throw them in after

1

whole

orange

peel it and put the peels aside, keep the fresh orange aside as well.

1/2

cup

Cannabis Sugar

or regular sugar – you choose ( this is for rimming)

1

whole

Lime

cut in wedges, with a slit at the top of the flesh ( but not cut all the way through) NOTE: we'll use this for rimming the sugar.
Place your sugar on a plate, grab your cocktail glass and rub your fresh lime wedge all around the rim thouroughly Make sure every part of the rim on all sides is completely coated in lime. You may need more.

Place the glass upside down onto the plate of sugar gingerly, and coat the rim with sugar on all sides.

begin by adding 3-4 cubes of ice to the shaker, with the cranberry juice. Shake it thoroughly.

stop shaking, open it up and squeeze in fresh orange juice from the orange you have peeled and if you are choosing to use Vodka, use 1-2 ounces here and add it in.

pour your CBD Cocktail Mixer into martini glasses or cocktail glasses, halfway.

throw in a few orange peels per glass

slowly pour over the ice-mixture into your glass

give it a swirl or a stir, sip up, enjoy and repeat!!
8. Salted Caramel and Cannabis Coffee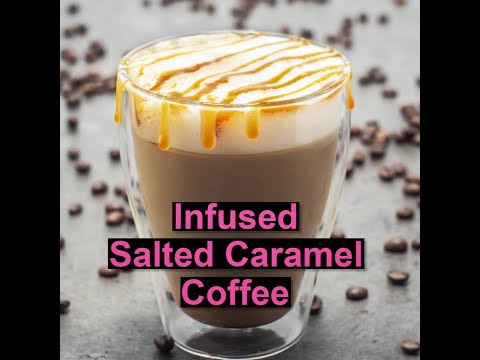 Servings: 2 People
Calories: 200kcal
Author: Steph Van De Ven
1/4

cup

granulated sugar

2

Tablespoon

water

1

Tablespoon

Cannabis butter

2

Tablespoons

heavy cream

1/2

Teaspoon

Salt

Drop

of

Vanilla Extract

2

Cups

coffee
In a medium heavy-bottomed saucepan stir together the sugar and water.

Bring to a boil over high heat, stirring until the sugar has dissolved.

Once the mixture reaches a boil, stop stirring and allow it to boil until it turns a deep amber color. Keep a watchful eye as it happends quick.

Throughout the boiling time, you can swirl the pan gently occasionally.

As soon as the sauce has turned a dark amber color, add the cannabis butter, keeping your face away from the pan, and whisk vigorously until the butter has melted and fully combined.

Take it off the heat and quikly add the cream and keep whisking till a nice thick sauce. Add a drop of vanilla extract and your Salted Caramel Sauce is ready.

Add a tablespoon to your cup of coffee with hot milk and top off with some foamed milk and drizzle with Salted Caramel Sauce.
Calories: 200kcal | Fat: 20g